O Type Eye Bolt Expansion Shell Anchors
Carbon Steel Expansion Anchors
4 pcs shield anchor
3 pcs sheild anchor
color- zinc plated
Stainless steel and carbon steel options
More anchors, please contact us or visit transhow.en.made-in-china.com
Three pcs or four pcs hex bolt type shield anchors,
Hook bolt type and eye bolt type,
L bolt and more optional types heavy duty anchors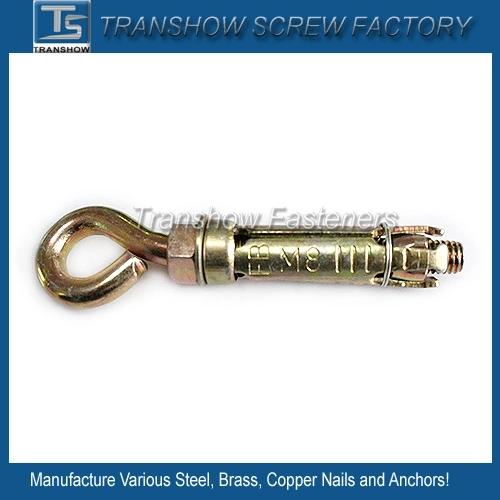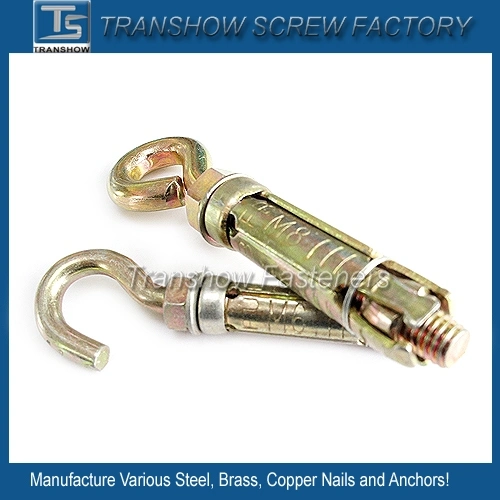 Transhow Fasteners and our factory produce and export both metric and inch specifications.
Standard Supplies: DIN933 ISO4017, DIN558, DIN931 DIN4014, DIN601, DIN960, DIN961, ISO 4018, ISO 8676, ISO 8765, UNI 5737, UNI 5739, JIS B1180, EN3006, EN3007, EN3008, EN 24015, EN 24017, ANSI B18.2.1, ANSI B18.2.3.5M, ASTM A307, A563, F594, IFI 513, IFI 541, BS1769, BS4190, BS4395

We offer low carbon steel, middle carbon steel, alloy steel, stainless steel and brass, aluminium hex bolts.
Transhow Fasteners, manufacture various bolts, hex bolts, round head bolts, square head bolts,
T head bolts, dog head bolts and other customized bolts, special use bolts.
Metric standard bolts as DIN, EN, ISO, GB, JIS, AS, UNI, etc.
Inch standard bolts as ASME/ANSI, ASTM/SAE/IFI, BS, etc.
Material used for producing the bolt could be carbon steel, alloy steel, stainless steel and brass.
Headed bolts for size below M24 (or 1 inch) generally Cold forged and bigger sizes will be hot forged.
For various corrosion resistant and strength purpose, our bolts could be further treated such as heating, black oxide, zinc coating, hot dipper galvanizing, black zinc coating, brass coating, nickle and chrome plating, dacomate, etc. Interested buyers please contact us now!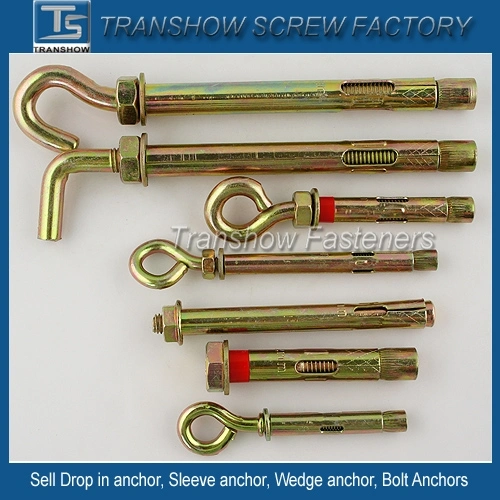 | | |
| --- | --- |
| M6x50 MM | $41.67 |
| M10x70MM | $103.33 |
| M12x90MM | $183.33 |
| M16x110MM | $376.67 |
| M20x150MM | $1,333.33 |