Carbon Steel Double End Threaded Rod from Guangzhou



A threaded rod, also known as a stud, is a relatively long rod that is threaded on both ends; the thread may extend along the complete length of the rod. They are designed to be used in tension. Threaded rod in bar stock form is often called all-thread.
Studs may have a drive slot in one end to facilitate installing the stud.

For studs that are not completely threaded, there are two types of studs: full-bodied studs, and undercut studs. Full-bodied studs have a shank equal to the major diameter of the thread. Undercut studs have a shank equal to the pitch diameter of the screw thread. Undercut studs are designed to better distribute axial stresses. In a full-bodied stud the stresses are greater in the threads than in the shank.

Undercut studs are only required in applications where the stud is exposed to fatigue. Cut threads are entirely suitable for many applications, even when rolled threads might be slightly stronger. Mass-produced fasteners (standard bolts and studs) are usually rolled, but jobbed parts with custom features and small lot sizes are likely to be cut.

Undercut studs (rolled thread) are also stronger because the metal is "rolled" up to the major diameter, not removed. This preserves the grain of the steel, and in some cases even enhances it. Full bodied studs (cut thread) are weaker because metal is removed to create the thread, disturbing the grain of the steel.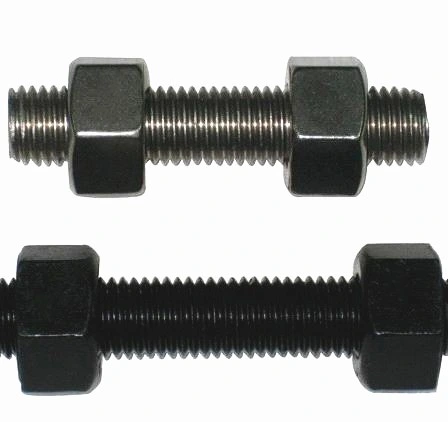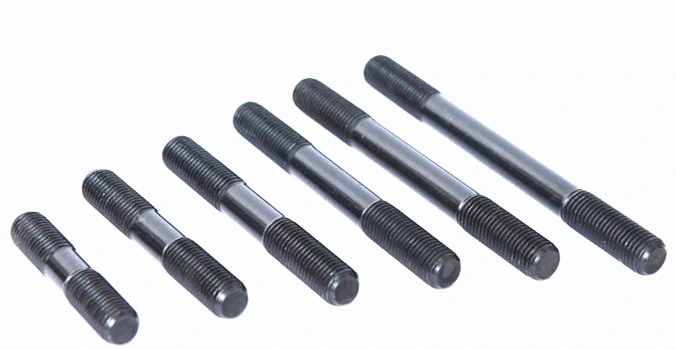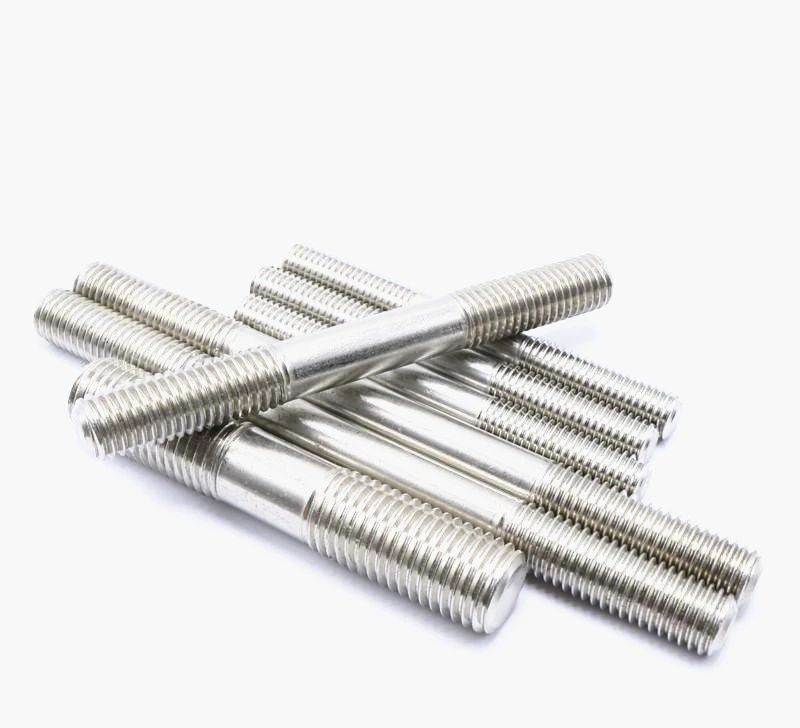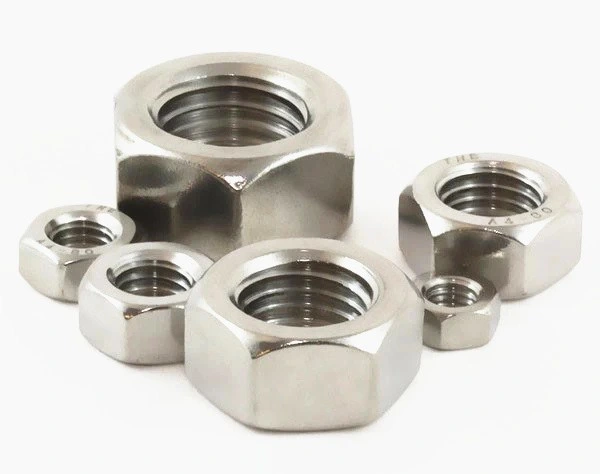 Our Service:


1. Good after sales service: Any small problem happening will be solved at the most prompt time.
2. We have many years of experience, we have specializing in fastener.
3. Specifications list is available upon your request.
4. Welcome to send enquiry, we will reply soon. If you want to know more, pls feel free to contact us.
5. Prompt shipment with professional documents.
6. Packing as your request, with photo before shipment.
7. High quality and competitive price.