Anchor Fasteners
Specifications:-
1.Standard:DIN,ISO,JIS,AISI
2.Size:M3-M56
3.Material:Steel,SS,Brass
4.Grade:4.8,8,1
Anchor Fasteners , standard:-
DIN 934,985, 439, A563 DH,10S 2H,
Gr 4, Gr7, B8, B8M, A2,A4,
SS316L, B8, B8M
Anchor Fasteners , Materials:-
Carbon steel, stainless steel, F436M,
SS304, SS316L,
SPRING,TAPER, PLATE,SS316
4.6. CARBON STEEL,ASTM
a36, 8.8 ,b7, a307, a325, a490,
have through the "CE" certificate for Europe
material:carbon steel 4.8, 5.8, 6.8, 8.8 grade are all available
finish:yellow/blue/white zinc plated, hot dip galvanized
stainless steel,garde 304,316
wedge anchor with single clip type,
wedge anchor with double clips type,
DIN size: M6-M24
UNF/BSW size: 1/4"-1"
bolt length made of carbon steel :from 40mm to 300 mm,
bolt length made of stainless steel:from 40mm to 400mm,
Details
Item name
Carbon steel yellow zinc plated wedge anchors
material :-
Carbon steel, stainless steel
grade :-
4.8/8.8/9.8/10.9/12.9
size:-
M5-M6
Surface :-
plain,zinc plated,black oxide,hot dip galv.etc
Packaging & Delivery
| | |
| --- | --- |
| Packaging Details: | bulk in wooden box or as per customer's requirments |
| Delivery Detail: | within 25 days |
Precast Concrete Lifting Foot Anchor For Construction
Product Description
The unique foot and side designed manufacturing process allows this anchor to achieve highest strengths in concrete in the industry.
Used for stripping panels from tilt tables and tripping panels
Can be wet set or used in ring lift face lift insert
Patented design
Safe working loads up to 10 tons
Based on a 4:1 safety factor
Convex sides build more strength without adding material
High Capacity For Heavy Loads
The device's foot develops a high tension shear cone in concrete slabs.It is available in many sizes and can handle most face lifting applications.
Specifications
1.We have 10 years in producing these anchors.
2.High quality and reasonbale prices and fast delvery.
3.Print customized logo
Swift Lift Anchor
1. Size: 1.3T 2.5T 4T 5T 7.5T 10T 15T 20T 32T
2. Description: We specialized in producing lift hardware to lift and handle precast concrete elements series.
The lift anchor is hot forged from Manganese steel. The formed head provides spherical seating that the Lifting Eye engages, while a disc-shaped foot is embedded in the concrete. Due to its being a forged part, the lift anchor does not depend on welds or thread engagement to develop its safe working load.
3. Forging provides maximum safety with its advantageous material structure. This allows the anchor to easily meet the OSHA requirement of a 4 to 1 factor of safety.In addition to the Manganese steel anchors, Type 304 or 316 Stainless Steel lift anchors are available on special order. Use stainless steel anchors when maximum protection against corrosion is required.
OUR PRODUCTS: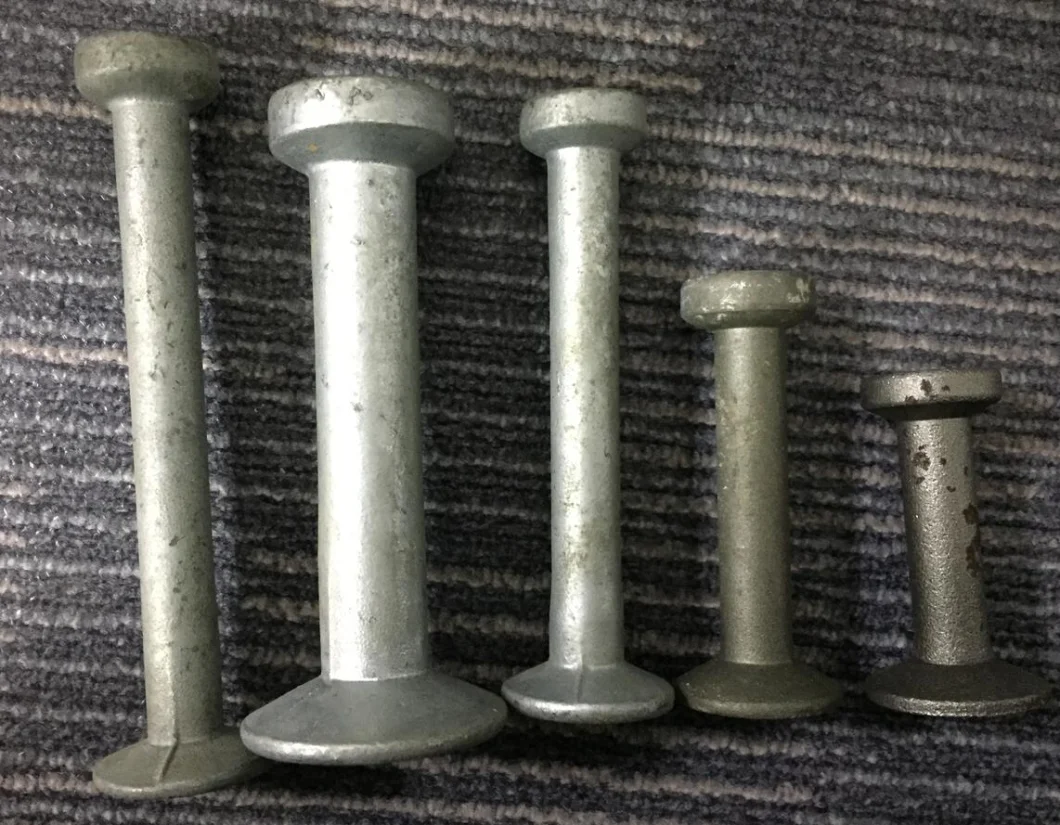 PACKAGING: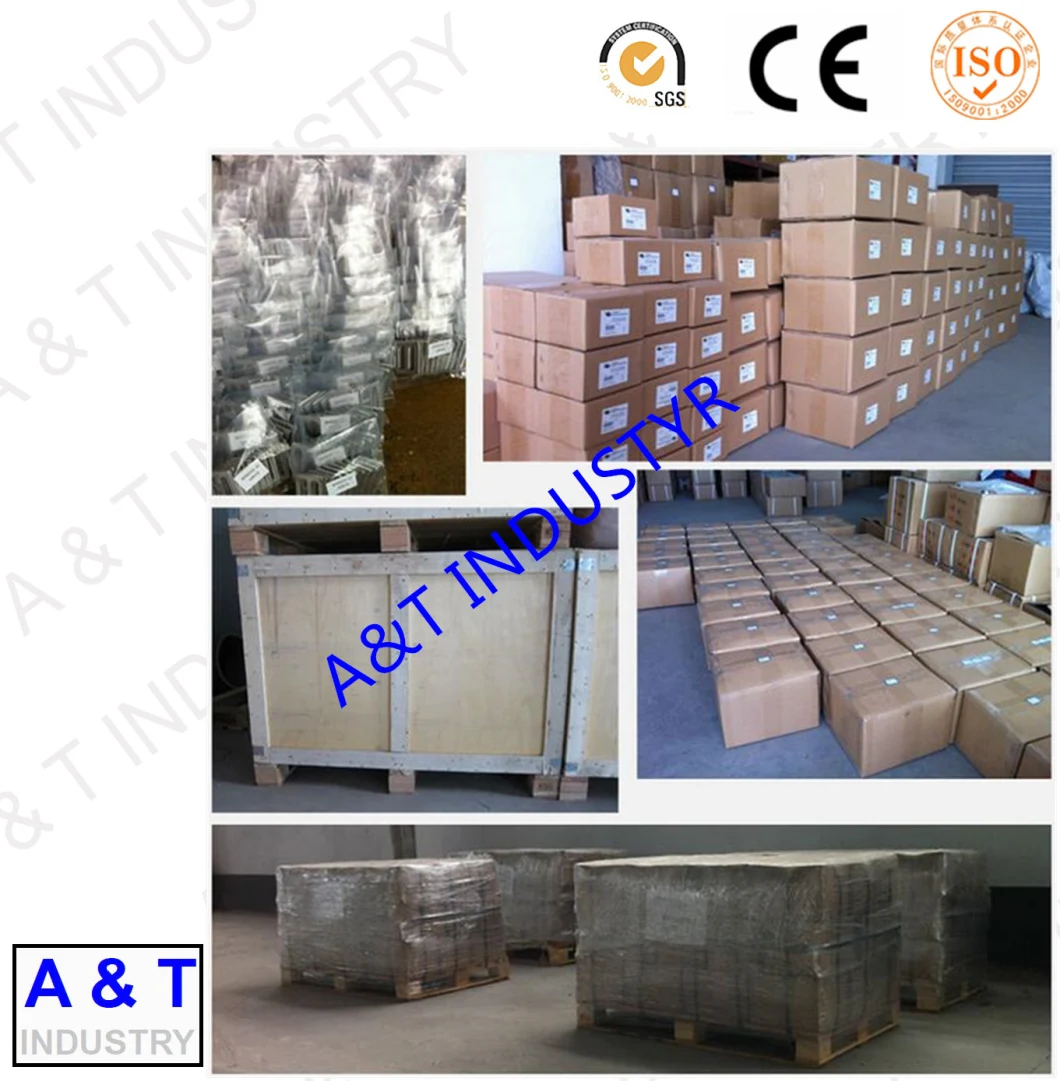 EQUIPMENT SHOW: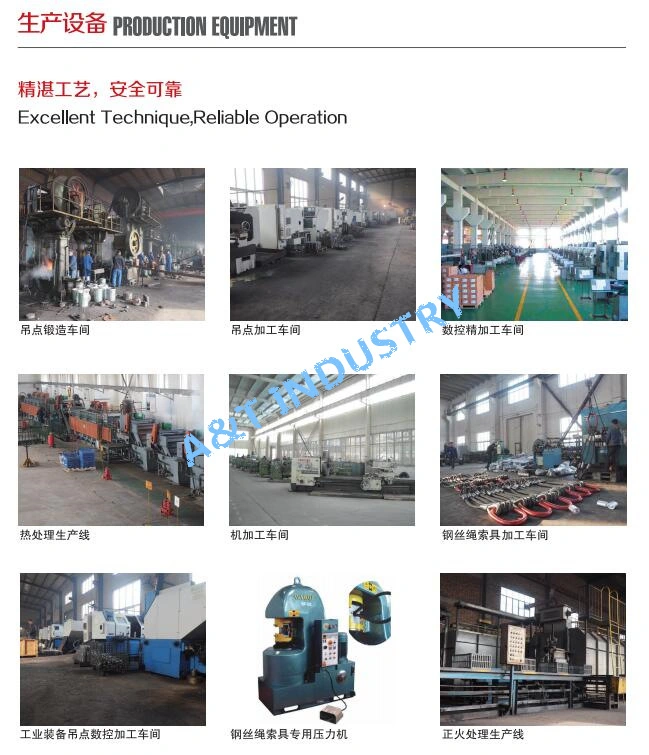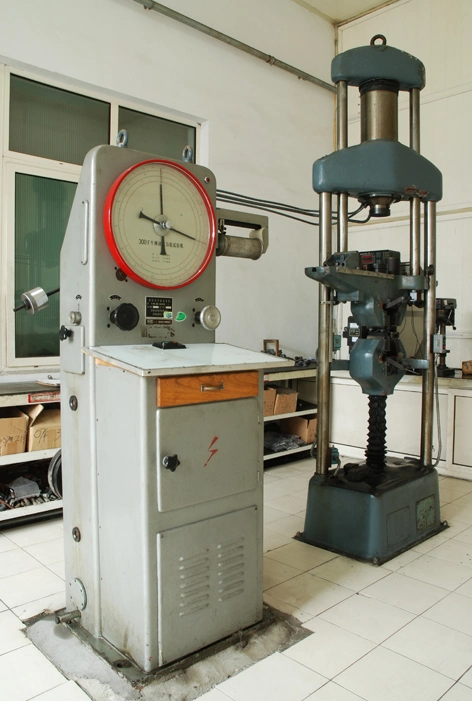 ABOUT US:
As your one-stop source, AT PRECAST,we design, manufacturer and distribute precast concrete accessories including the Lifting Systems and Anchoring systems Coil and Ferrule Inserts. for Concrete and Prefabricated area.
As a leader in developing concrete accessory products, our main goal is to produce products that are safer, faster and more cost efficient.
With more than totally 50 years working experience, our entire staff is dedicated to provide you with the best customer service and competitive prices. Our sales force are able to answer your questions quickly and offer you technical support .
Assurance:
100% quality manufacturing.
We guarantee that our products meet your supplied specifications
Extremely competitive pricing
Delivery to your port or front door
4 ---- 8 week lead times
We handle all paperwork
Partial container orders
Flexible payment options
Unique tooling options
Full range of packaging options from bulk to retail ready
Complete testing services available
FAQs:
1. Where is your location?
We are located in Qingdao City of China and are closed to Airport. It takes 30minuts by car from Liuting Airport our company.
2. How long has the company been established?
AT INDUSTRY was established in 2009. There is 6 years exporting experiences.
3. How many employees do you have?
Administration / sales 4
Engineering / design as our partner 8
Production as our partners 120
Quality assurance / inspection 10
4. Which countries do you export to?
U.S.A, Germany, France, Italy, UK, Brazil, Middle east of Asia, Thailand,
5. What proportion of your goods are exported?
100% of our production are exported to all over the world.
6. How long does it take to receive samples?
a) Pattern:30-45days after order
b) Sample:30days after pattern finishing.
c) The lead time is the general production period and does not include the transportation time.
7. New product development process
Got tooling order and sample order with 50% deposit---Hold a meeting with the relation dept. to ensure the developing schedule---Design pattern, fixture and gauge and making them in our house---mold steel buying---Machining---Inspection---Send out the sample with initial inspection report.
8. How long is the manufacturing lead time?
Mass Production: 90days after sample approval by yours.
The lead time is the general production period including the transportation time.
We could make some special production arrangement effectively if customer has urgent need.
9. What basis can we buy goods?
We generally offer customers prices FOB& CIF (Carriage, Insurance & Freight). The CIF includes the freight cost to your nominated sea port.
We do provide clearance of goods which needs to be handled by a local freight forwarder.
All local costs and taxes are the responsibility of the buyer. We are happy to offer advisement on shipping if required.
10. What are the payment terms?
Payment terms are negotiable and will improve for long term customers.
During the initial stages, we request 50% of tooling fee in advance with the balance payable on acceptance of samples.
Production orders can be negotiable. We prefer 50% deposit and the balance by T/T before sails. But sometimes T/T 30 days after sails would also acceptable.
11. Which currency can we buy in?
We can deal in USD / Euro currency / GBP.
12. How long does it take to ship goods from China by sea?
It takes about 5 weeks to European ports plus 1 week customs clearance, so you can get the container within 6 to 7 weeks. It takes about 2 weeks to east coast and 3 weeks to west coast US ports. All sea goods are shipped from Qingdao Port.
13. How long does it take to ship goods from China by air?
It takes about 7 days to all major destinations.
14. Can we visit the factory to conduct an audit?
Yes, you are welcome to visit our partner factory by prior agreement.
15. How do we retain client confidentiality?
We are happy to sign Confidentiality Agreements with customers and will honor them.
16. Which languages do we do business in?
Although we do business with many countries around the world, we can only communicate effectively in Chinese English.
All information supplied should therefore be supplied in this form.
17. Is there a minimum volume of business required to conduct international purchasing?
There are no minimum volumes, but the prices of the goods, plus the fixed costs of importing makes it more economical to buy in high volumes. All potential customers will be assessed on an individual basis to determine if it appears a viable option for all parties to develop a relationship.
18. What type of parts you are specialized in?
Our business contains two areas,
one is for construction precast including lifting system, rigging hardware metal parts.
Another is customized metal business of quality sand castings, investment castings, lost foam castings, hot forgings, cold forgings, stampings, machined parts, injectionmolded plastics parts, etc.
19. Which kind of equipments do you have?
Forging friction press 160Ton, 300Ton, 630Ton, 1200Ton
Casting furnace of 200kg, 500kg,1000kgs, 2000kgs
Press of 63ton, 120tons
CNC Machining center
CNC Vertical Lathe
CNC Lathe center
Boring machine
Drilling machine