Layher Steel Decks
Steel decks
are used to assure the workers to walk inside the scaffolding. Wellmade Steel Decks are manufactured by Galvanised steel sheet pressed of 320 mm width and mainly thickness of 1,5 mm with a special self-made design,there were holes drilled on the surface, creating an anti-slip working platform. They can be manufactured in the following common lengths 0.70m, 1.10m, 1.50m, 2.00m, 2.50m and 3.00m, 2.50 m . All these types of decks can also be manufactured in different thicknesses as 1.5-1.8mm by special request.
Wellmade Steel scaffolding Platforms - composed of application specific grade of high tensile load bearing steel sheets. In order to provide a dependable and sturdy platform for the workforce plus holding of additional load, eachWellmade Scaffolding Steel Decks exceeds or meets the exacting standards such as BS EN 12811.
*Technical Specification
Product

Specification(W x L)

Thickness

Surface Finished

Steel Deck

320x3000mm

1.5-1.8mm

Hot dip galvanized,Pre-Gal

320x2500mm

1.5-1.8mm

Hot dip galvanized,Pre-Gal

320x2000mm

1.5-1.8mm

Hot dip galvanized,Pre-Gal

320x1500mm

1.5-1.8mm

Hot dip galvanized,Pre-Gal

320x1100mm

1.5-1.8mm

Hot dip galvanized,Pre-Gal

320x700mm

1.5-1.8mm

Hot dip galvanized,Pre-Gal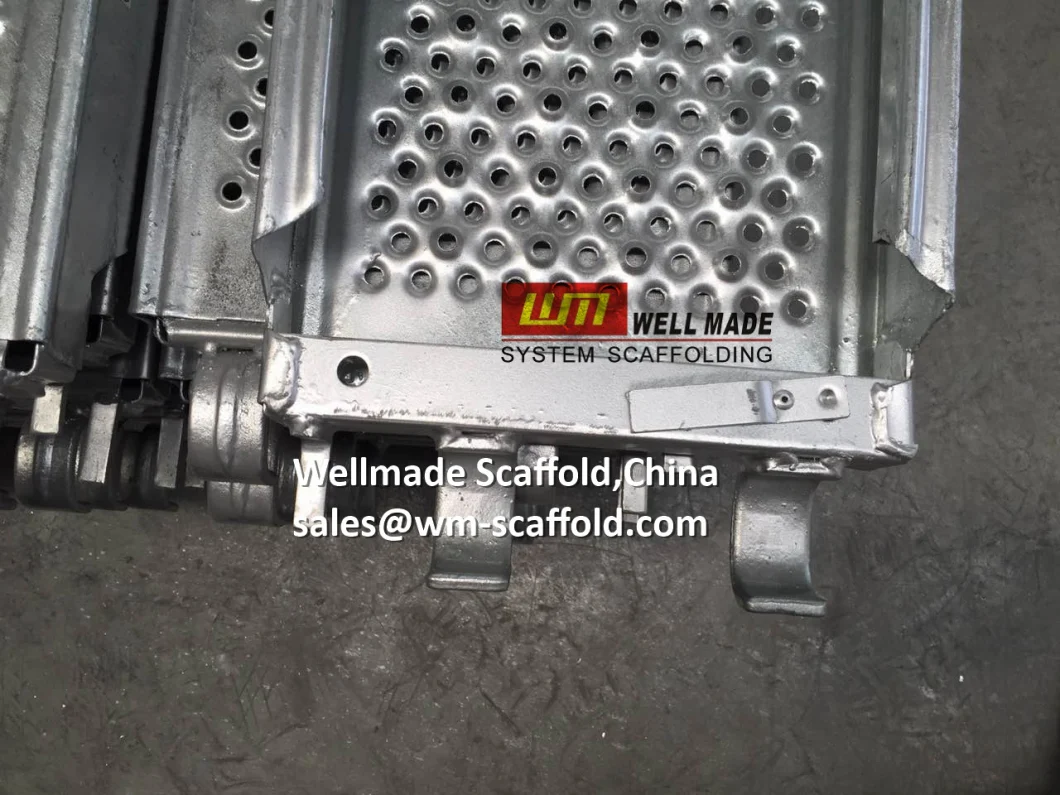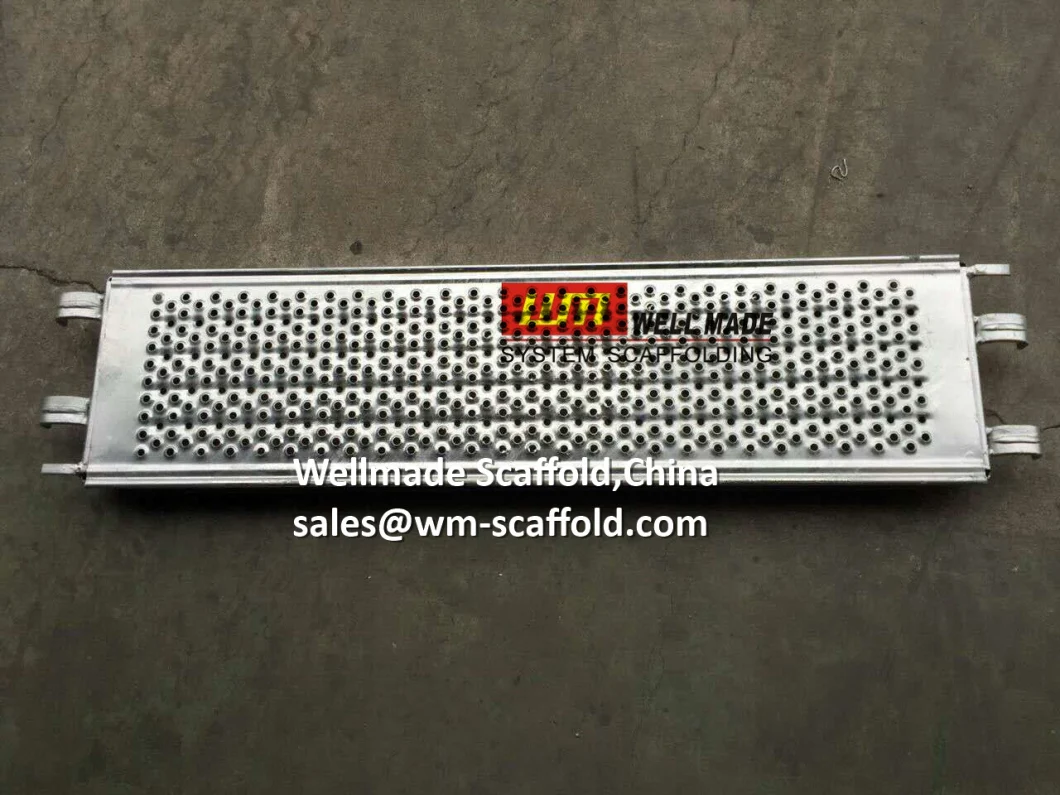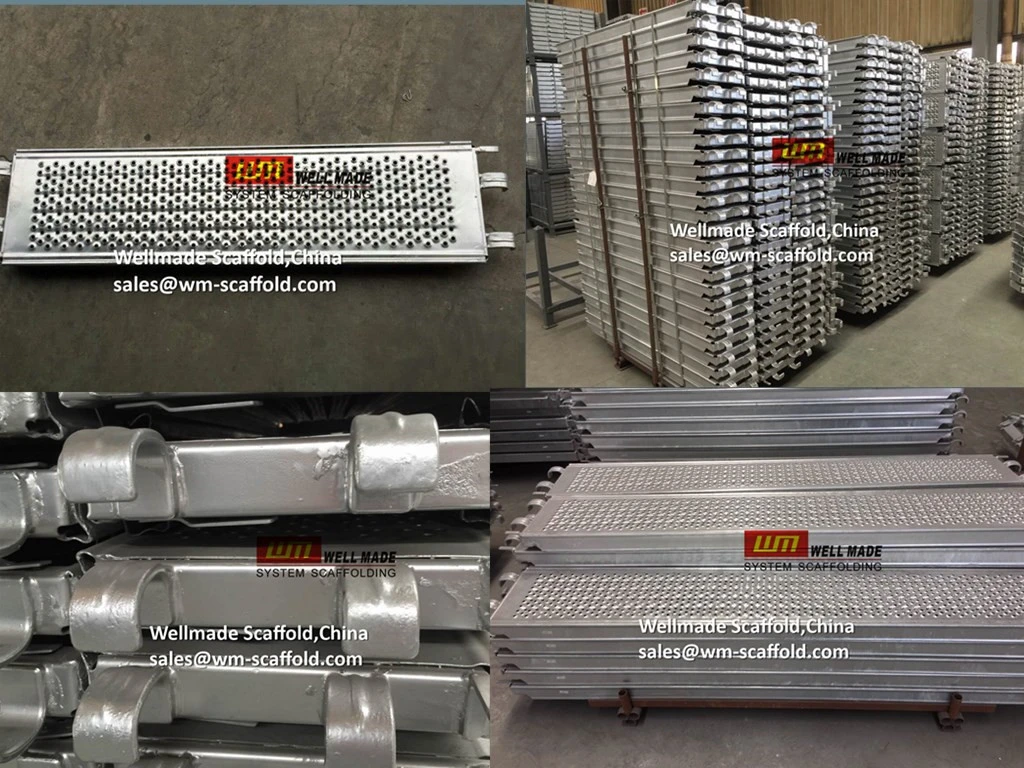 Company Profile
Wellmade Scaffold Co.,LTD is a leading Scaffolding Manufacturer in China,Located in Tianjin,China.
We produce high quality Scaffolding Systems including Ringlock,Cuplock,Kwikstage and Frame scaffolding,steel pipes,steel props and formwork accessories.Wellmade Scaffoldings are conformed to ISO9001:2015 Quality Management System and international scaffolding standard of BS1139, En74, EN39, EN10219, EN12811, En12810, AS/NZS 1576.Find further products and more information welcome to visit Wellmade website wellmadescaffold.en.made-in-china.com



With over 20 years of manufacturing and exporting experience to over 55 countries,

Wellmade Scaffold

has offered scaffolding products to various construction projects specialize in Commercial and Industrial Construction,Oil ,Gas&Chemicals,Power & Energy and Mining & Refining projects.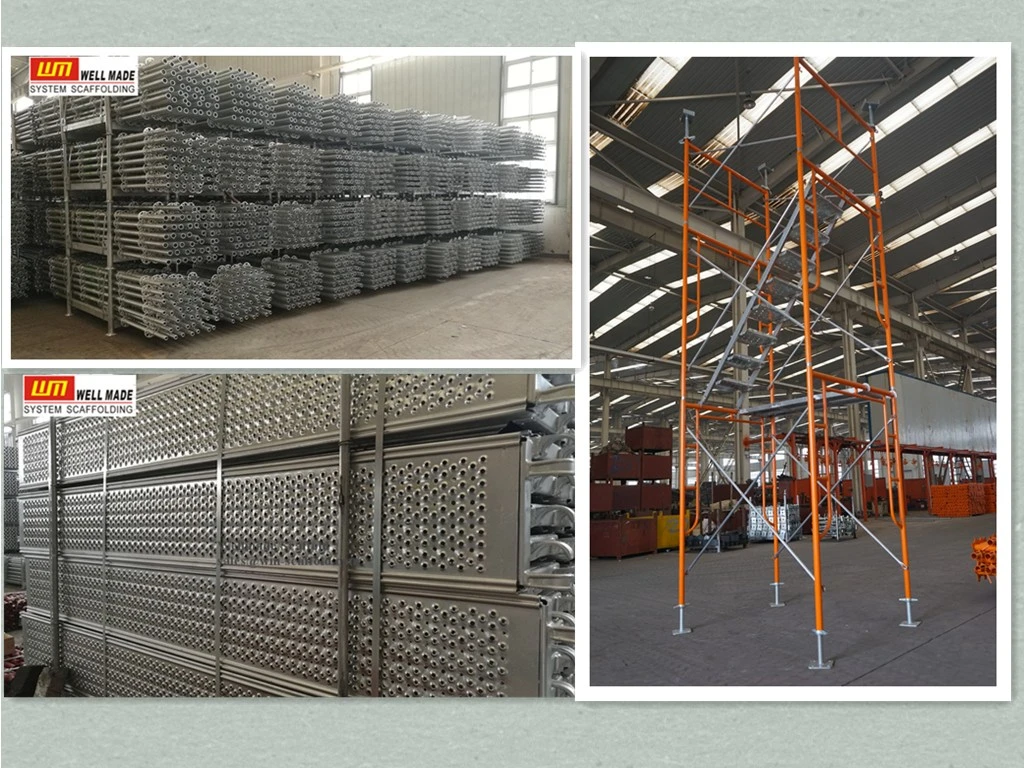 Wellmade Scaffold offers services from Scaffolding materials fabrication to loading,also offer Door to Door service.Wellmade Scaffold has a group of professional engineers to offer scaffolding drawing and designing solutions.
Welcome to contact by mail to get quotation,our sales will reply you in 24 hours.