ZLP630 ELECTRIC SUSPENDED ACCESS PIN SCAFFOLDING PLATFORM/GONDOLA/CRADLE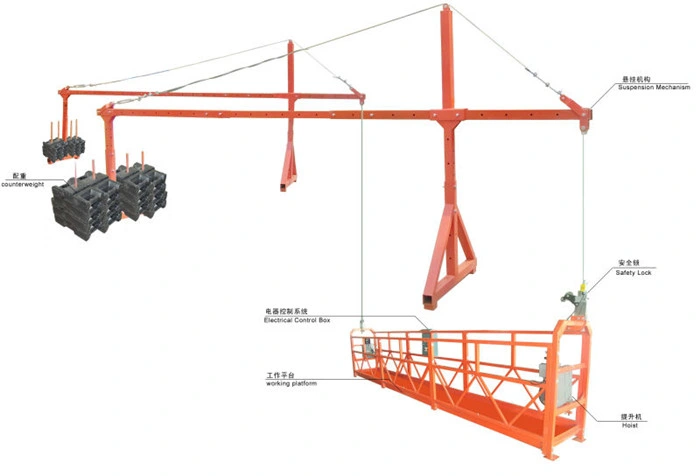 Working Principle:
The platform is driven by electric hoist and wire rope, running against the building facade while the suspension mechanism was erected on buildings or structures.

Usage and Application:
ZLP series Suspended Platform belongs to high-rise working construction machinery, mainly used to install curtain wall, facade cleaning or other works such as plaster pulp, veneer, paint coatings, oil paint, or cleaning and maintenance, etc., can also be used for large tanks, bridges, dams and other construction operations.
Above all.TAVOL Platform can increase the efficiency greatly, with simple and flexible operation, easy transfer, convenient and practical, safe and reliable.
The parameters of ZLP series electric suspended platforms

ZLP630

ZLP800

Material & Surface Treatment

Hot-dip Galvanizing (HDG) steel, powder spraying steel, Aluminum alloy

Rated load

630KG

800KG

Dimension L×W×H(mm)

6000*690*1350

7500*690*1350

Hoist× 2

Hoist type

LTD6.3

LTD800A

Motor type

YEJ90L-4

YEJ100L1-4

Power

1.5KW, 1400r/min

1.8KW, 1400r/min

Break torque

15.2N·M

15.2N·M

Unit Weight

48KG

48KG

Safety lock× 2

Stainless steel lock core, unit weight:5KG

Allowable impact

30KN

30KN

Angle adjustment

3°~8°

3°~8°

Electric control box × 1

Galvanized /paint shell, DELIXI/CHINT / Schneider components, unit weight:15KG

Platform weight

480KG

550KG

Wire rope × 4

4*31SW- 8.3mm

Cable× 1

3*2.5*1.5YC-5

Suspension mechanism × 2

Front beam overhang 1.3-1.5m, Front beam height 1.1-1.6m




Weight: 340KG (Without counterweight)

Counterweight




25KG/piece

1000KG.

1000KG.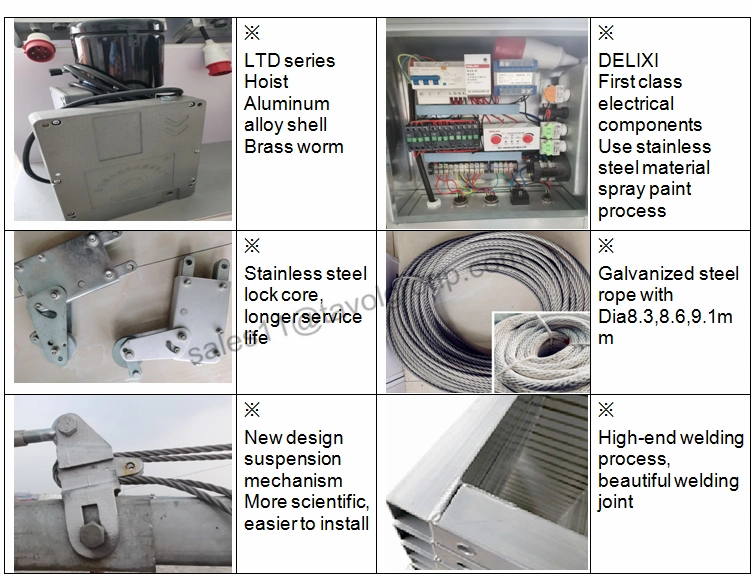 To ensure safe operation without danger to personnel, the platform is fitted with the following safety devices:
1. Service brake incorporated in the LTD hoist.
2. Two fall arrest devices acting on the safety wire ropes.
3. Two upper limit switches.
4. No power descent in case of power failure.
5. Emergency stop.
6. Phase controller. (Option)

Package and shipping details
1-4sets/ one set for one wooden case-5cbm/set by LCL
more than 5sets / packed on pallets by FCL
20'container for 8sets without counterweight
40'container for 14sets without counterweight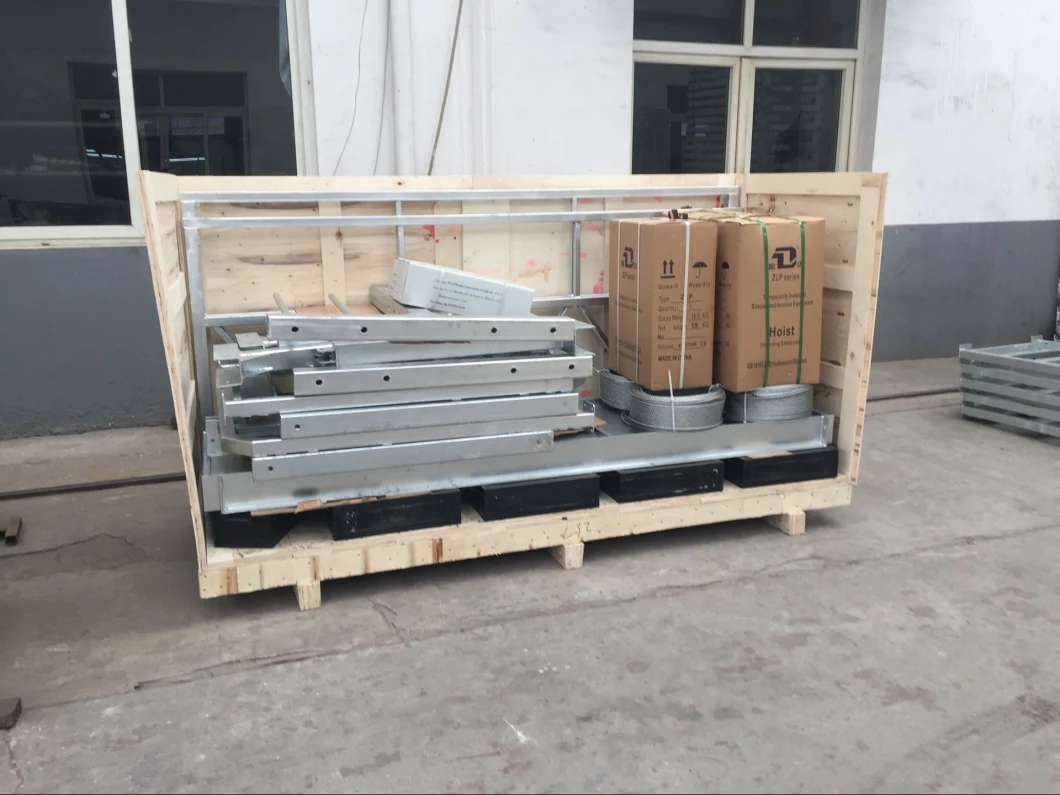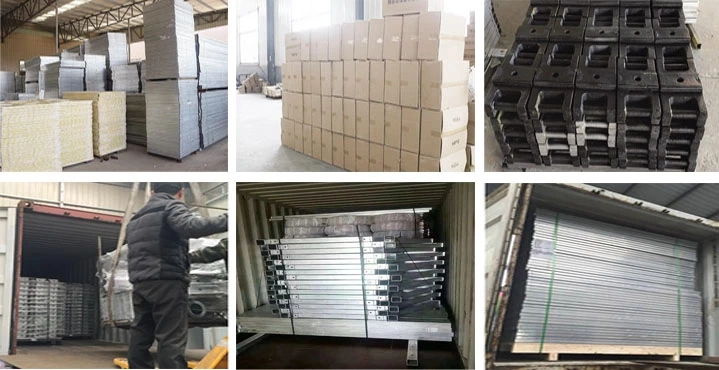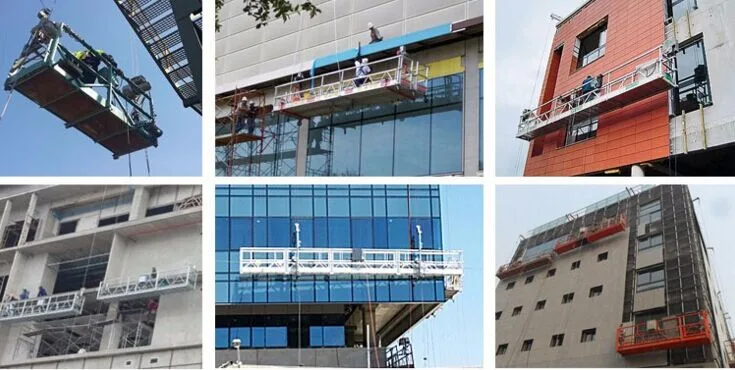 Ms.Nancy